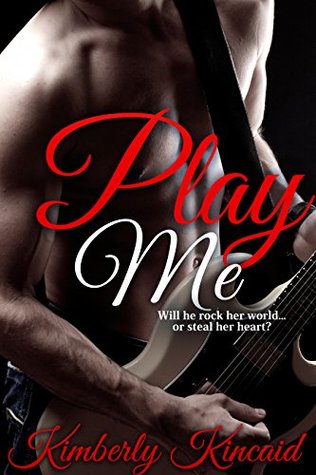 Autor:
Kimberly Kincaid
Editor:
Kimberly Kincaid Romance
Edição/reimpressão:
Dezembro de 2015
ASIN:
B019AJZ1AU
Páginas:
101
Sinopse: As the daughter of rock and roll's most notorious producer, Sophie Drayton has seen enough bright lights and big city to last 'til she's ninety. Now that she's ditched the wild life in LA to pursue her passion for books, she wants nothing more than to live on the straight and narrow. The last thing Sophie needs is the attention of a cocky bad boy stripper…no matter how sexy his smile is.

Emilio Barrett knows all about cover-ups—after all, his job is just one act after another. He can tell there's more to feisty, guarded Sophie than she lets on. But Emilio has secrets of his own. His true lifeblood lies in music, and he's getting tired of leading two lives on stage. He'll do whatever it takes to get his break.

The more Sophie and Emilio get to know each other, the more they discover they're not as different as they seem. But when her past collides with his truths, will Sophie's defenses win out, or will Emilio prove that a bad boy can also be a good man?


A minha opinião:
Esta é a primeira história de Kimberly Kincaid que leio, mas não será a última!
Sophie Drayton é filha de um dos mais famosos produtores musicais de Los Angeles, por isso já teve a sua conta da vida louca. E agora só quer terminar o seu curso e tornar-se uma bibliotecária.
After all, books had single-handedly kept her sane when everything else in her life had been varying degrees of pure, uncut crazy.
Tendo cortado todos os laços com a família, trabalha no turno da madrugada dum
café-restaurante para se sustentar. E é aí que conhece
Emilio Barrett.
Emilio é um músico que sonha em ter uma carreira musical, mas que actualmente trabalha como stripper para pagar as contas. Começou a ir ao
café-restaurante onde Sophie trabalha a seguir ao seu espectáculo para relaxar e agora vai por causa dela.
A vida tornou Sophie desconfiada por natureza, mas Emilio é persistente e, aos poucos, acaba por a conquistar. Mas o que acontecerá quando ela descobrir que ele é um músico com ambições? Conseguirá ele provar-lhe que sé está interessado nela e não nos seus contactos?
Gostei muito da história e da escrita da autora. E espero que ela escreva a história do companheiro de casa de Emilio...
Play Me
é mais uma das novelas incluída na antologia de novelas
Mischief Under the Mistletoe
.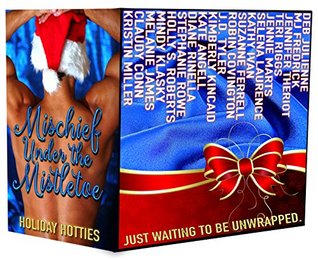 Classificação:
4
-------------------------------------------------------------------