E estas são as novidades internacionais de Setembro que destaco:
Two Years Eight Months and Twenty-Eight Nights
Salman Rushdie
Random House
290 pp.
Publicado a 8 de Setembro
From one of the greatest writers of our time: the most spellbinding, entertaining, wildly imaginative novel of his great career, which blends history and myth with tremendous philosophical depth. A masterful, mesmerizing modern tale about worlds dangerously colliding, the monsters that are unleashed when reason recedes, and a beautiful testament to the power of love and humanity in chaotic times.
Inspired by 2,000 years of storytelling yet rooted in the concerns of our present moment, this is a spectacular achievement--enchanting, both very funny and terrifying. It is narrated by our descendants 1000 years hence, looking back on "The War of the Worlds" that began with "the time of the strangenesses": a simple gardener begins to levitate; a baby is born with the unnerving ability to detect corruption in people; the ghosts of two long-dead philosophers begin arguing once more; and storms pummel New York so hard that a crack appears in the universe, letting in the destructive djinns of myth (as well as some graphic superheroes). Nothing less than the survival of our world is at stake. Only one, a djinn princess who centuries before had learned to love humankind, resolves to help us: in the face of dynastic intrigue, she raises an army composed of her semi-magical great-great--etc.--grandchildren--a motley crew of endearing characters who come together to save the world in a battle waged for 1,001 nights--or, to be precise, two years, eight months and twenty-eight nights.
Parece-me tão estranho e ao mesmo tempo tão bom...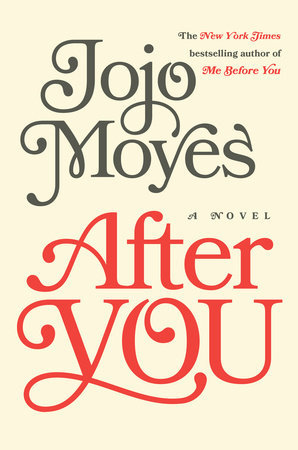 After You
Jojo Moyes
Pamela Dorman Books
352 pp.
Publicado a 23 de Setembro
***THE SEQUEL TO THE WORLDWIDE PHENOMENON ME BEFORE YOU ***

Jojo Moyes says: "I hadn't planned to write a sequel to Me Before You. But working on the movie script, and reading the sheer volume of tweets and emails every day asking what Lou did with her life, meant that the characters never left me. It has been such a pleasure revisiting Lou and her family, and the Traynors, and confronting them with a whole new set of issues. As ever, they have made me laugh, and cry. I hope readers feel the same way at meeting them again."
Quero ler todos os livros desta autora!
Murder House
James Patterson
Century
480 pp.
Publicado a 24 de Setembro
The large house on the beach front in Bridgehampton has an infamous history. An elderly couple died in a fire that destroyed the building, but everyone in town knows that the fire was no accident, it was murder.

The house was rebuilt, but the horror of the events that took place there still remains. And now two more dead bodies have been found in the ill-fated house – a young couple brutally killed.

The police arrest local resident Noah Walker, but have they got the right man? What other secrets could the murder house be hiding?
Gosto muito do autor, mas já me falha a paciência para as suas séries intermináveis. Este não faz parte de uma série e, por isso, despertou-me a curiosidade.
Marry Me at Christmas
Susan Mallery
Harlequin
336 pp.
Publicado a 29 de Setembro

Wish upon a Christmas star with New York Times bestselling author Susan Mallery's sparkling Fool's Gold romance!

To bridal boutique owner Madeline Krug, organizing a Christmas wedding sounds like a joy—until she finds out she'll be working closely with the gorgeous brother of the bride, movie star Jonny Blaze. How will a small-town girl like her keep from falling for the world's sexiest guy? Especially with mistletoe lurking around every corner!

Jonny came to Fool's Gold looking for normal, not for love. Happily-ever-after only happens in the movies. Still, nothing about this quirky town is quite what he expected, and "ordinary" Madeline is the most extraordinary woman he's ever met. Refreshingly honest, disarmingly sweet. Achingly beautiful.

Planning the perfect wedding leads to candlelit dinners and strolls through snow-covered streets. And Madeline finds Jonny in real life even more captivating than her celebrity crush. But will the action star be brave enough to risk his heart and step into the role of a lifetime?
Vai ser o resto da vida para pôr esta série em dia...
Driving Heat
Richard Castle
Kingswell
240 pp.
Publicado a 15 de Setembro
Richard Castle, New York Times mega-bestselling mystery writer and star of ABC's hit primetime show Castle is back. In the seventh novel of his popular Nikki Heat series, the NYPD's top homicide detective has been promoted to captain just in time to face a thrilling case with a very personal twist. Captain Heat's fiancé, Pulitzer Prize-winning reporter Jameson Rook, is deep in an investigation. Professionally for Heat, Rook's meddling in the case compromises her new job. Privately, it becomes an early test of their engagement when Rook becomes a distraction at best, and an obstacle at worst, as their parallel lives not only cross, but collide.
Tenho esta série tão atrasada...
The Hidden
Heather Graham
Mira
400 pp.
Publicado a 29 de Setembro
Can the same killer strike again—a hundred and fifty years later?
Estes Park, Colorado, is a place of serenity. But it wasn't always so serene. Shortly after the Civil War, Nathan Kendall and his wife were murdered there, leaving behind a young son. The crime was never solved.
Now…historian Scarlet Barlow is working at a small museum attached to a B and B, the same building where that murder occurred. She recently came to Colorado, reeling after her divorce from FBI agent Diego McCullough. Diego—who's just been asked to join the Krewe of Hunters, a unit dealing with "unusual" situations…
When Scarlet unwittingly takes pictures of people who've been murdered—just like the Kendalls a hundred and fifty years before—the police look at her with suspicion. Then the museum's statues of historic people, including Nathan Kendall, begin to talk to her, and she knows it's time to call her ex-husband. Diego heads to Estes Park, determined to solve the bizarre case that threatens Scarlet's life—and to reunite with the woman he never stopped loving.
Mais uma série que se está a acumular...
Playing with Fire
Kate Meader
Pocket Books
384 pp.
Publicado a 29 de Setembro
From popular romance author Kate Meader comes the second novel in Hot in Chicago, a brand-new, sizzling series that follows a group of firefighting foster siblings and their blazing hot love interests!

As the only female firefighter at Engine Co. 6, Alexandra Dempsey gets it from all sides: the male coworkers who think she can't do the job, the wives and girlfriends who see her as a threat to their firefighter men, and her overprotective foster brothers who want to shelter their baby sister at all costs. So when she single-handedly saves the life of Eli Cooper, Chicago's devastatingly handsome mayor, she assumes the respect she's longed for will finally come her way. But it seems Mr. Mayor has other ideas…

Eli Cooper's mayoral ratings are plummeting, his chances at reelection dead in the water. When a sexy, curvaceous firefighter gives him the kiss of life, she does more than bring him back to the land of the living—she also breathes vitality into his campaign. Riding the wave of their feel-good story might prop up Eli's flagging political fortunes, but the sizzling attraction between them can go nowhere; he's her boss, and there are rules that must be obeyed. But you know what they say about rules: they're made to be broken…
Quero muito começar esta série, mas queria terminar algumas antes...
All of Me
Kelly Moran
Berkley
304 pp.
Publicado a 1 de Setembro
A "fantastic"* new romance from the author of Return to Me and "one of the top 10 reads of 2013"

For ten months, bestselling novelist Alec Winston hasn't been able to type a single word, and he's coming dangerously close to breaching his publishing contract. An invitation from his brother to spend the summer in Wilmington Beach might be just the thing to blast through his writer's block. Yet Alec discovers more than a spark of inspiration on the sunny sands. He meets an amber-eyed muse who makes him think about much more than books . . .

Faith Armstrong has finally gathered the courage to leave her past behind and accepted a job as a private tutor, hoping for a fresh start on the North Carolina coast. This is the home she's always longed for—not just a place, but a state of mind. She's felt invisible her whole life, so the host of new friends and the attention of a sexy author have her head spinning.

But Alec has a secret that could prove this isn't the life Faith dreamed of after all . . .
Sweet the Sin is intended for mature audiences. Includes a special message from the editor, as well as an excerpt from another Loveswept title.
Li este passado mês a outra série da autora e gostei muito da sua escrita. Fiquei curiosa com esta série também.
Broken Play
Samantha Kane
Loveswept
235 pp.
Publicado a 1 de Setembro
Perfect for fans of Shayla Black and Lexi Blake, the deeply sensual new Birmingham Rebels series introduces an unforgettable team of chiseled football gods—and the daring, provocative games they play behind closed doors.

Birmingham Rebels offensive linemen Beau Perez and Cass Zielinski are inseparable, on and off the field. Cass, the captain with the cowboy swagger, is a loose cannon. Beau, the veteran tight end, is cool under pressure. And ever since they were caught on tape in a steamy threesome, their exploits have fueled more than a few tabloid headlines—and naughty fantasies.

Marian Treadwell knows all about the video. And now that she's the Rebels' new assistant offensive coach, she can't look at Beau and Cass without picturing their hard, naked bodies—with her pressed in between. Marian would like nothing more than to indulge those impulses, but she knows better than to get too close to her players, a bunch of adrenaline-fueled alpha males who don't always follow the rules.

Just the thought of sharing the gorgeous yet guarded Marian drives Cass wild. At first, Beau isn't sure she's right for them . . . and lately, all he desires is a little alone time with Cass to explore their new intimacy. But it's only a matter of time before Cass breaks through both of their defenses. Because when seduction is the game plan, he always plays to win.

Broken Play is intended for mature audiences.
Desta autora já li uma série de romances de época da qual gostei bastante e tenho curiosidade em saber como se sai no romance contemporâneo...
The Soldier's Rebel Lover
Marguerite Kaye
Harlequin
288 pp.
Publicado a 15 de Setembro
When Major Finlay Urquhart was last on the battlefield, he shared a sizzling moment with daring Isabella Romero. Two years later, Finlay has one final duty to perform for his country, one that reunites him with this rebellious senorita! Except Isabella has her own mission, which means that no matter how much she craves Finlay's touch, she can never tell him the truth. But she's underestimated Finlay's determination to protect her, and soon she finds herself letting her guard down, one scorching kiss at a time!
Já o tenho no kindle...
Ghost of You
Kelly Moran
Entangled: Covet
Publicado a 21 de Setembro
The safest place is with the guy she doesn't trust...

It's no secret amongst the Phantoms crew that lead investigator Sammy Hanesworth pretty much hates psychologist Cain McClutchen. The tension between them is taut with dislike...and unexpected attraction. Cain knows full well that something about him rubs Sammy the wrong way. But now they're on a terrifying case-with orders from the network to get along or else.

Filled with past horrors, the Nebraskan site is more than creepy. And Sammy knows it all too well. It's her hometown and near the place where her mother was killed. As the sinister presence makes itself known, Sammy finds herself turning to the last person she ever expected-Cain. Even as darkness surrounds them, tensions gives way to something bright and unexpectedly intimate. But nothing will prepare them for the evil they are about to face...
Li toda a série de seguida e é mesmo muito boa...

High Tide
Veronica Henry
Orion
328 pp.
Publicado a 24 de Setembro
A gorgeous novel of secrets, hopes, heartache and dreams, set in Pennfleet, home of THE LONG WEEKEND, by the author of THE BEACH HUT.

Pennfleet might be a small town, but there's never a dull moment in its narrow winding streets ...

Kate has only planned a flying visit to clear out the family home after the death of her mother. When she finds an anonymous letter, she is drawn back into her own past.

Single dad Sam is juggling his deli and two lively teenagers, so romance is the last thing on his mind. Then Cupid fires an unexpected arrow - but what will his children think?

Nathan Fisher is happy with his lot, running picnic cruises up and down the river, but kissing the widow of the richest man in Pennfleet has disastrous consequences.

Vanessa knows what she has done is unseemly for a widow, but it's the most fun she's had for years. Must she always be on her best behaviour?

As autumn draws in and the nights grow longer, there are sure to be fireworks in this gloriously engaging novel from Veronica Henry, author of A Night on the Orient Express.
Espero que esta autora continue a ser publicada por cá. Gostei bastante do livro que já li.