Resolvi escrever este post para partilhar convosco algumas novidades. Mas antes, um pequeno desabafo... Ultimamente tenho andado com pouca vontade para escrever as opiniões sobre os livros que leio. Não sei muito bem o que se passa, mas quando me sento em frente ao computador para escrever uma opinião, não sai nada... Vou tentar pô-las em dia no fim de semana, mas não faço promessas.
E agora, as novidades. Para começar, comprei um Kindle. Sempre fui um bocado céptica em relação aos e-readers, mas depois de ler tantas opiniões favoráveis, e uma vez que tinha dinheiro dos anos e do Natal das avós, resolvi fazer o investimento. E não, isto não quer dizer que vou abandonar os livros em papel, o Kindle não vai substitui-los, vai complementá-los. Razão pela qual vou manter o botão
I Pledge to Read the Printed Word
porque, na verdade vou continuar a fazê-lo.
Chegou hoje, por isso ainda não posso avaliar bem, mas para já estou rendida à tecnologia E Ink. A imagem é um bocadinho manhosa, mas vejam lá um dos screensavers. Não é o máximo?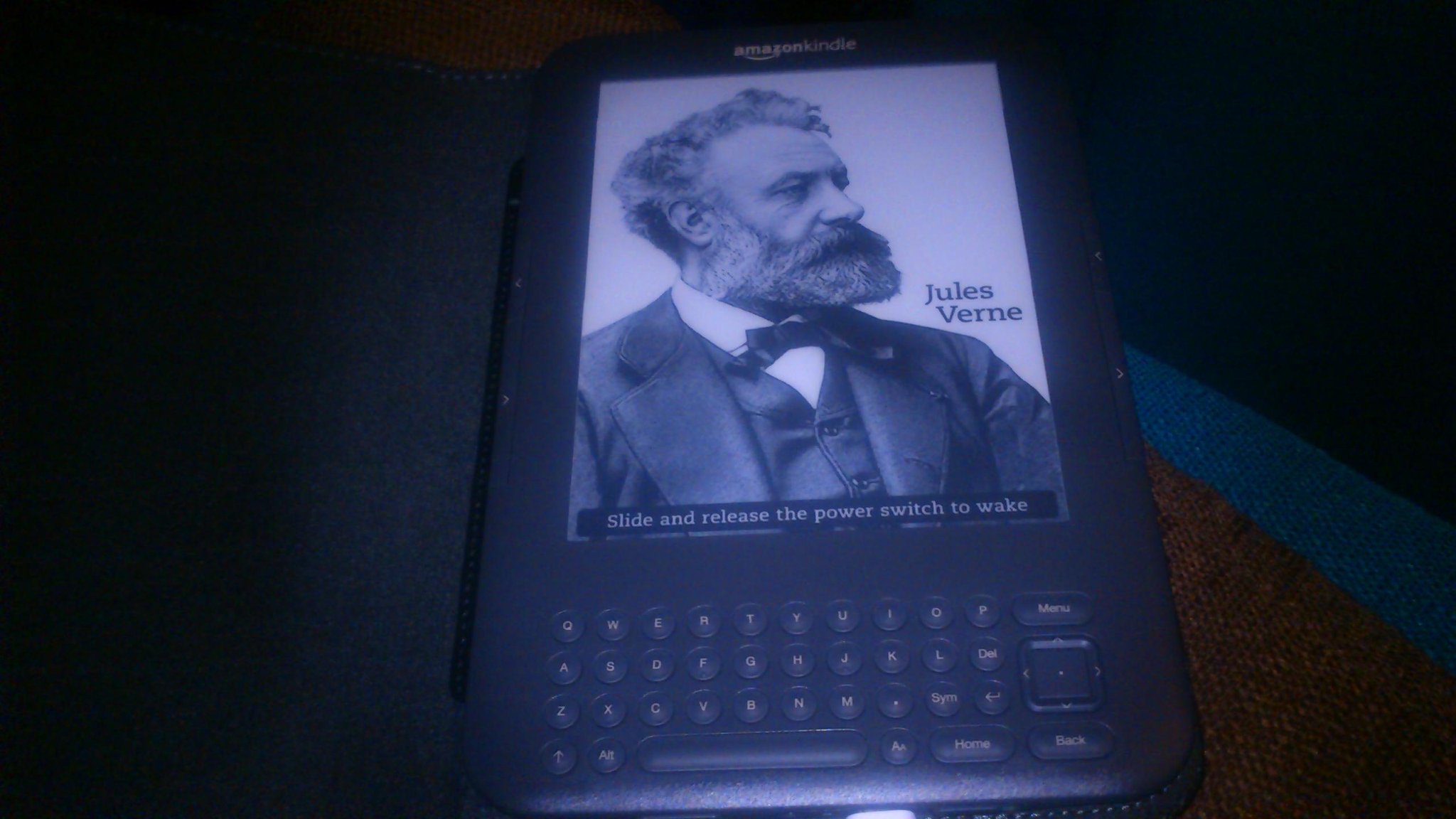 A segunda novidade é que aderi ao Twitter. Ando fartinha do Facebook, mas apetecia-me ter um sítio onde pudesse fazer uns desabafos de vez em quando, nem sempre relacionados com leituras (que para isso tenho o Goodreads) e o Twitter pareceu-me ser o sítio ideal para isso. Ainda não estou muito familiarizada com ele, mas até agora estou a gostar. Fica o link se tiverem curiosidade.
Agora agradecia era que me indicassem pessoas interessantes para seguir. E, se também por lá estiverem, digam qualquer coisa.