Autor:
Diane Rinella
Editor:
Midnight to Six
Edição/reimpressão:
Dezembro de 2015
ASIN:
B0192JX2YK
Páginas:
87
Sinopse: Once upon a time, Darla was given a mystical gift, along with an ominous message. Now, meeting Chris puts her head in a spin. Could it be that gift from long ago holds the key to their happiness?

It's A Marshmallow World is a standalone novella in The Rock and Roll Fantasy Collection, a mystical world where rock and roll will save your soul. Although the books can be read in any order, the collection begins with It's A Marshmallow World before moving on to Scary Modsters ... and Creepy Freaks, Queen Midas In Reverse, Voices Carry, and Moonlight Serenade.


A minha opinião:
Nem sei muito bem o que dizer sobre esta história. Começo pelo facto de ser um romance cristão e eu, sinceramente, não sou fã.
A mensagem até é bonita: somos todos diferentes e devemos aceitar-nos e aos outros como são. Mas a forma como é transmitida não me cativou.
A Darla conhece o Chris num bar e saem juntos, mas ele não é aquilo que parecia e ela está preparada para não o voltar a ver, quando o fantasma da avó lhe aparece e a convence a dar-lhe outra oportunidade. Há uma série de personagens secundárias, mas é basicamente isto.
It's A Marshmallow World
é mais uma das novelas incluída na antologia de novelas
Mischief Under the Mistletoe
.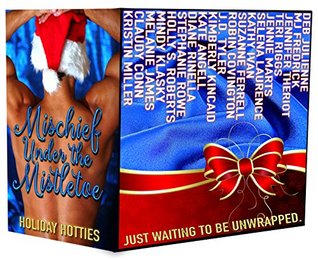 Classificação:
1
-------------------------------------------------------------------