Esta rubrica é uma iniciativa do blogue
Book Journey
e, no fundo, consiste num apanhado semanal, não só do que estou a ler e do que li na semana que passou, mas também do que publiquei no blogue nessa semana. É possível também que destaque artigos, sempre que algum me chame a atenção.

Na semana passada terminei Fearless de Tawny Weber, 10 Ways to Handle the Best Man de Heidi Rice, Her Valentine Fantasy de Nancy Warren e The Last Kiss de Brigid Coady. Parece muito, mas os três primeiros são novelas com cerca de 100 páginas cada e o último é um conto com cerca de 10.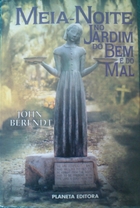 E, uma vez que o aniversário do blogue foi no Sábado:

∞∞∞∞∞∞∞∞∞∞∞∞∞∞∞∞∞∞∞∞∞∞∞∞∞∞∞∞∞∞
Ena, ena, muitos posts nesta passada semana, muito por culpa da maratona literária. Continuo a tentar pôr em dia as opiniões, mas está difícil...
∞∞∞∞∞∞∞∞∞∞∞∞∞∞∞∞∞∞∞∞∞∞∞∞∞∞∞∞∞∞
Esta semana trago um post muito interessante, onde a autora dá várias dicas preciosas para ajudar a organizar as nossas estantes no Goodreads. Algumas eu já fazia, mas A dica, para mim, foi mesmo como conseguir tornar a estante Wishlist uma das principais (e mutuamente exclusiva da To-Read).